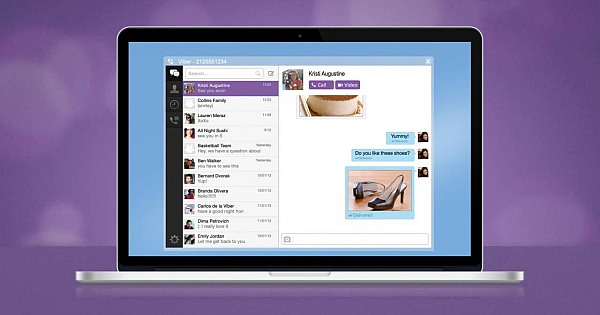 Offered and Developed by Viber Media S.à r.l. the Viber App offers you with a free opportunity to connect with everyone across the world. With over 500 million active users Viber has gained a lot of popularity since the time when it was first launched. This app allow users to make HD-quality Video and Phone calls as well as providing a platform for sending texts, video and photo messages. Users can perfectly enjoy all these features over 3G, 4G, or Wi-Fi for free across the world.

Features and Benefits
Ability to message your family and friends for free across the world with just an internet connection;
Make free video and phone calls with High-Definition sound quality;
Share video messages, photos, location, voice messages, emoticons, and stickers;
Easily download stickers and animate them right from the sticker market as well as sort and reorder them;
Create group messages and chat with as many as 200 members (in these groups you will also be able to manage them as an Admin by deleting and adding members as well as editing information);
A platform for playing games with the Viber Characters, Legcat, and Voilet and see how many coins you can be able to earn;
Follow public chats by getting inside with people who are your favorite personalities (in this case you will be able to watch their conversations as they unfold in real-time, you can also "like" comments and as well share contents);
Even when the Viber App is off, Push notifications guarantee you that you can never miss a call or message;
An easy and effective integration with your contact list for messages and calls.